General Harmony Singers No. 1.
Music Of The World Without Instruments (1994.)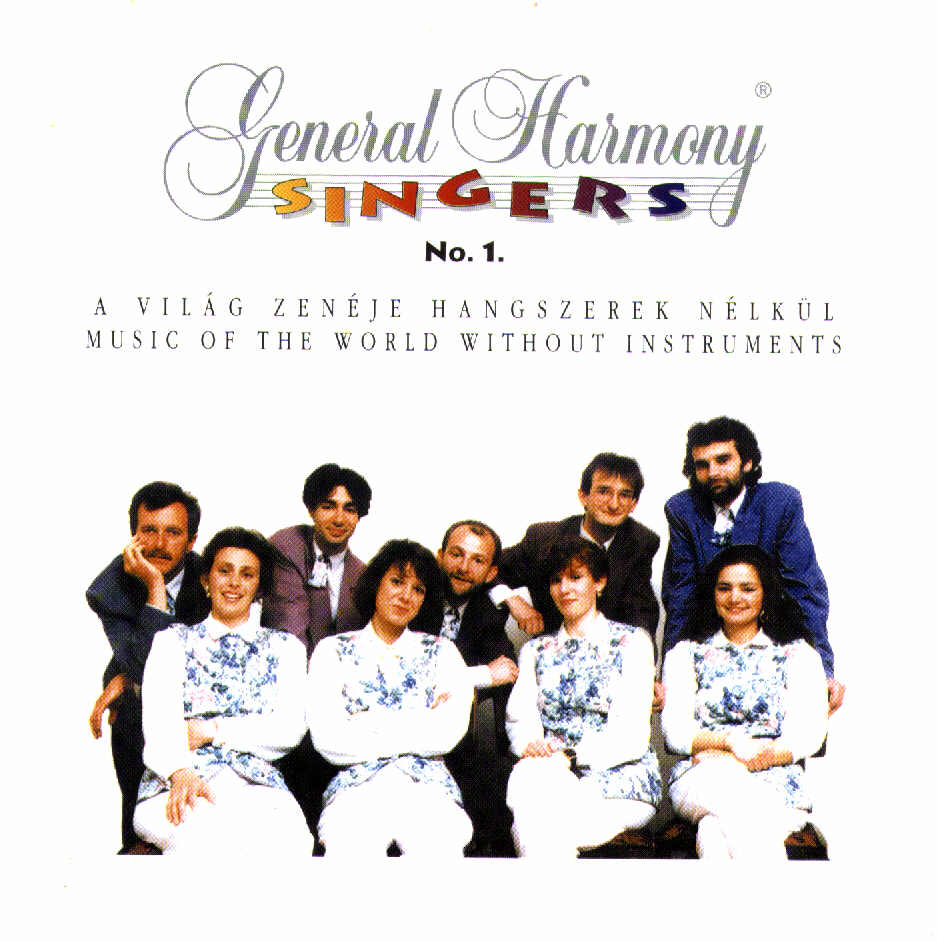 A szombathelyi General Harmony Singers első lemeze.
1994-ben jelent meg a Produkt Kft., a Preludio Művészeti Ügynökség és a General Harmony Kulturális Egyesület
közös kiadásában, CD és kazetta hanghordozón.
A lemez felvételei a Magyar Rádió 22-es stúdiójában készültek, 1994. áprilisában.
Zenei rendező: Bárány Gusztáv. Hangmérnök: Jenei Sándor. Hangtechnikus Lukács Miklós.
Borítóterv: Lengyel Tibor. Logó: Kassai Ferenc. Fotó: Horváth Attila "Hörmen" (†).
A CD-n elhangzó dalok:
1. CHATTANOOGA CHOO-CHOO (Harry Warren - Mack Gordon, Arr.: Fehér László) 1:53
2. AIR (Harpsichord suite in E major) (Georg Friedrich Händel, Arr.: Ward Swingle) 2:16
3. CAN'T BUY ME LOVE (John Lennon - Paul McCartney, Arr.: Fehér László) 2:29
4. TILL THERE WAS YOU (Meredith Willson, Arr.: Fehér László) 2:23
5. COME LIVE WITH ME (Christopher Marlow - Ward Swingle) 3:22
6. L' AMOUR DE MOI (French Traditional, Arr.: Ward Swingle) 3:03
7. IT'S ALL RIGHT WITH ME (Cole Porter, Arr.: Ward Swingle) 2:21
8. EL PAISANITO (Argentinean Traditional, Arr.: Ward Swingle) 3:21
9. PASTIME WITH GOOD COMPANY (Henry VIII, Arr.: Ward Swingle) 1:26
10. SHE'S LEAVING HOME (John Lennon - Paul McCartney, Arr.: Fehér László) 3:32
11. JOSHUA FOUGHT THE BATTLE OF JERICHO (Traditional Spiritual, Arr.: Jonathan Rathbone) 2:51
12. ROMANCE (Robert Louis Stevenson - Ward Swingle) 2:24
13. WHEN I'M SIXSTY-FOUR (John Lennon - Paul McCartney, Arr.: Ward Swingle) 2:42
14. TOOT, TOOT, TOOTSIE (GOOD-BYE) (Gus Kahn - Ernie Erdman - Dan Russo) 1:32
15. WALTZING MATILDA (Australian Traditional, Arr.: Jonathan Rathbone) 3:34
16. ONLY YOU (Vince Clarke, Arr.: General Harmony Singers) 2:06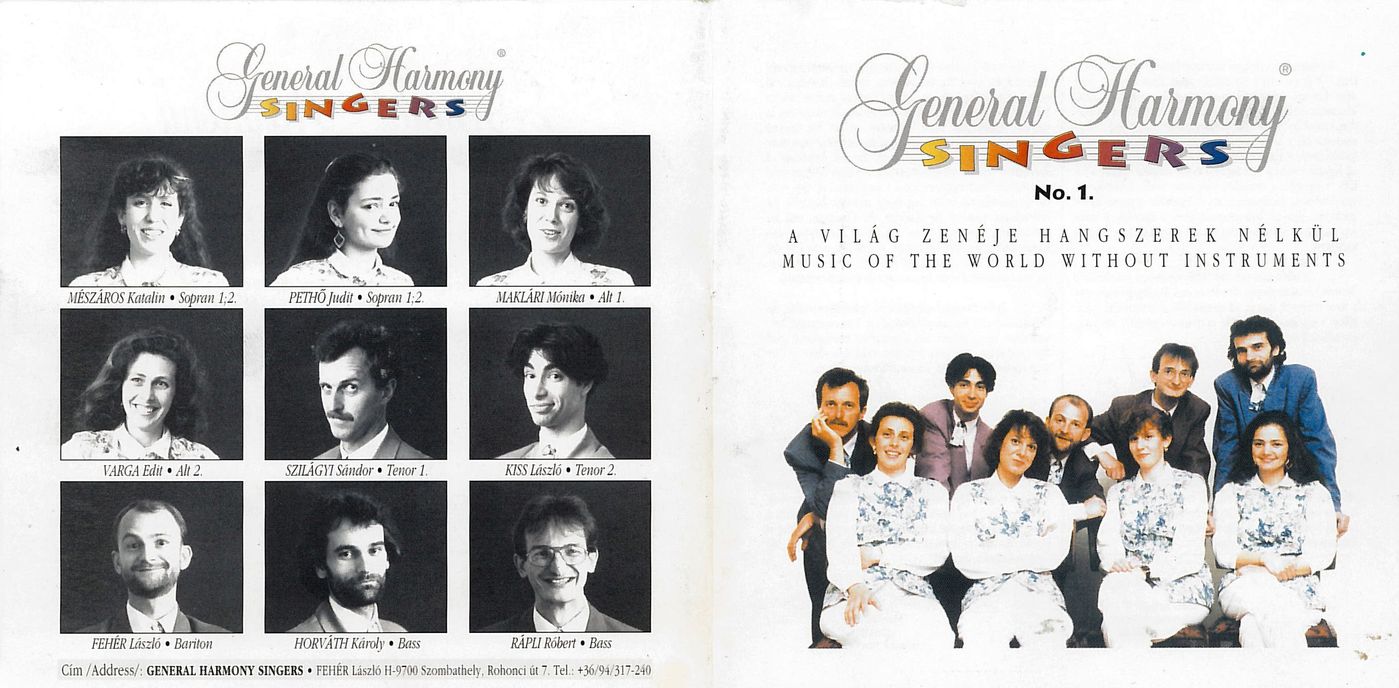 A lemezen közreműködik:
Mészáros Katalin (szoprán)
Pethő Judit (szoprán)
Maklári Mónika (alt)
Varga Edit (alt)
Szilágyi Sándor (tenor)
Kiss László (tenor)
Fehér László (bariton)
Horváth Károly (basszus)
Rápli Róbert (basszus)